Everyone has angels with them. From the moment you are born, you have at least two guardian angels with you and they will be by your side until you come to the end of your physical life. Nothing you do, say, feel or think can ever make your angels leave your side. The angels are Gods messengers and helpers and they see you through eyes of unconditional love. Their guidance is always gentle and loving. When you desire help from your angels, you simply need to ask. Because of the Law of Free Will, the angels can only assist you when you request their help or if your life is ever endangered. They hear and attend to your requests, whether you call for them out loud or reach out with your thoughts and feelings. They know the desires of your soul, of your True Self, and always offer loving guidance to point you in the direction of your dreams. It is very simple to begin working with and receiving guidance from your angels. They celebrate every moment that we make a conscious effort to connect with them. Your angels want you to call on them for any situation, large or small, and welcome the opportunity to prove their existence to you again and again. Just begin to establish a relationship with your angels (or any of your spiritual helpers) and watch the miracles unfold.

Some basic steps for beginning to connect with and receive guidance from your angels: Take at least 3 deep breaths in through your nose and out of your mouth and each time settle into your breath deeper and deeper. Envision yourself filling up with white light and then let the light surround you. Say a prayer (to whomever you are comfortable praying) asking to watch over and guide you and to assist in the connection between you and your angels. Notice any feelings or sensations you get, as well as any images, sounds, or thoughts that come to you. Ask a question you want assistance or guidance with. Thank your angels. Let go of the outcome. Trust that you will receive the guidance or assistance you need, even though it may come in unexpected ways. Begin to notice the signs and messages your angels send to guide you. Ways in which your angels may communicate with you: Dreams Signs in nature, such as birds or butterflies, feathers Number sequences Thoughts, ideas, and inspirations Books Songs Other people You will know you are receiving guidance from the Angelic Realm when the messages are; loving, repetitive, and consistent.


May you always have an angel by your side Watching out for you in all the things you do Reminding you to keep believing in brighter days Finding ways for your wishes and dreams to come true Giving you hope that is as certain as the sun Giving you the strength of serenity as your guide May you always have love and comfort and courage And may you always have an angel by your side Someone there to catch you if you fall Encouraging your dreams Inspiring your happiness Holding your hand and helping you through it all In all of our days, our lives are always changing Tears come along as well as smiles Along the roads you travel, may the miles be a thousand times more lovely than lonely May they give you gifts that never, ever end: someone wonderful to love and a dear friend in whom you can confide May you have rainbows after every storm May you have hopes to keep you warm And may you always have an angel by your side.
Danica is a lifelong Empath, Clairsentient, Clairaudience, Clairvoyant, and Lightworker. Danica has been connecting with Angels for over 20 years. Having a gift to connect with angels is the biggest blessing to Danica.
Blissfully Angelic Jewelry is beautiful handmade angelic jewelry made by Danica who is very passionate about. Every jewelry Danica sells she feels like another angel has been sent into the world.

Danica is also a Angel Card Reader & Energy Healer. With a card reading Danica will help you
:

Heal unresolved situations in your life, Confirm important decisions before you make them, Tap into your higher purpose and discover your true potential, Get clear on your direction, Look at your current situation from a different perspective, Benefit from peace of mind

. Energy healing is something Danica enjoys doing as she got that gift from her grandmother. She helps others cut their negative cords that they have attached with someone or something , balance their chakras and brings peace to their homes.

The best advice that Danica can give to anybody is always believe and love yourself first.You are a beautiful soul, shine your inner light wherever you go. If you're starting your spiritual journey make sure that you take one day at a time, have patience with yourself, have faith that you will get there and mostly meditate everyday. By meditating everyday you will connect with your inner self and receive the message from your angels that you need to start your spiritual journey.
Danica is so blessed that your angels guided you to Blissfully Angelic. If you need to contact Danica you can email her Danica@BlissfullyAngelic.com or Toll-Free 1(888) 805-1731.



~May Video Newsletter~
Archangel Michael asks that we bring more humor in our lives as laughter is truly the best medicine. Michael also wants us to know that he is here to shield us from any negativity. Call upon Michael to help you gain courage and confidence. Michael is also a great Archangel to call upon if you need a new job as he will help you with your life purpose as well. Lastly Archangel Michael wants you to know that you are loved and surrounded with his healing blue, purple, white light. I thank you Archangel Michael for all that you do. Have a blessed and peaceful month of May. LightworkerDanica.
If you would like to read my full May Newsletter please CLICK HERE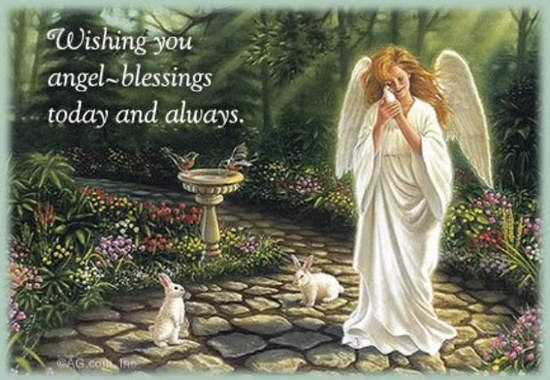 Enjoy Danica's Relaxing Guardian Angel Meditation~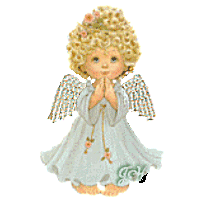 CLICK HERE To Listen To Beautiful Meditation Music