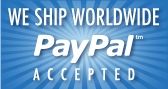 USA Shipping $2.75
International Shipping $12.75
Readings & Energy Healing
Receive Free Shipping.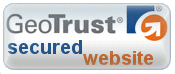 Blissfully Angelic Customer Testimonials
Danica's angel jewelry is beautiful! I especially love the royal blue Archangel Michael bracelet and red Archangel Chamuel bracelet. The colors just glow!
I even received a pair of Archangel Gabriel purple crystal earrings! Thank you, Danica!
the site is very easy to use, i will recommend it to friends and the postage was very quick to arrive.. great experience... thanks :)
I have received my order. Thank you so much for the added beautiful gift of angel earrings....since I am a jeans and t-shirt kinda gal, they are perfect for me.
Love Danica and everything she dose.
very beautiful good quality worth every penny ,i will recommend this site to all my family and friends
Everything is so easy and very fast delivery. The bracelet I got is very nice, I only wish they would have sent the information that was on the site about the stones and the angle. I really thought that would compliment the gift .
Very good, very fast and easy.
I felt very happy when I received my order.
Thank you very much for the earrings, they are so beautiful.
Love all your designs! High quality beads and all are so beautiful!
Great customer service. Looking forward for my reading.
I am really happy with my reading that Danica has given me. Will be purchasing some jewelry next.
Very easy to check out! Love the jewelry!
Super easy to find what I was looking for and this jewelry is very unique and so beautiful!
I truly enjoy the orders and having my Angels around me visually as well. Each product is handmade and I like that. The devotion that is put in to each bracelet, necklace, earrings etc.
I love the items I have purchased previously and everyone has admired them, thank you!
Easy to navigate. I am also grateful that you ship to P.O. Boxes!
Wonderful items and I love each and everyone. Danica is very helpful and cares about her customers. Michelle
I am very happy with my reading. Thank you again Danica for giving me peace and clarity.
Great selection and prices.
Very happy with my order!
Very good, very fast and easy.
I felt very happy when I received my order.
Thank you very much for the earrings, they are so beautiful.
This is my first time shopping with you the transaction was done on my cell phone and it was better than from a PC! Great app! Estrella C
My order was delivered sooner than I had anticipated. The jewelry is gorgeous and I would order from Danica again.
Far exceeded my expectations on the prompt professional and caring service provided.
Danicas jewellery is exquisite.
Thoroughly recommend BlissfullyAngelic.com to everyone.
My shopping experience was very positive, merchandise is great. Will re order and refer friends to you also. Thanks
Loved the variety and that I was able to save a couple of dollars too.